Tritex Multigauge 5600 Ultrasonic Thickness Gauge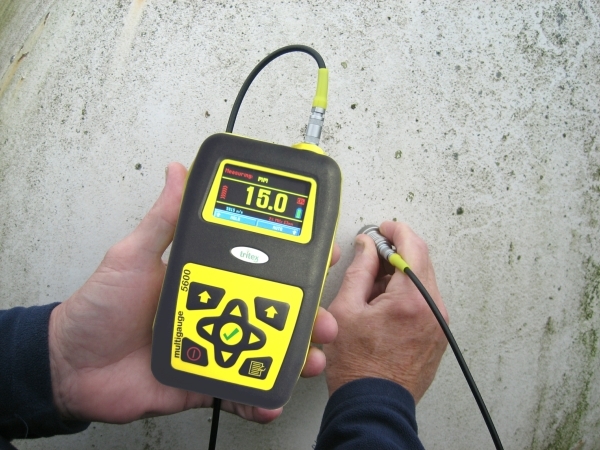 The Multigauge 5600 is a simple, robust ultrasonic thickness gauge designed for most common thickness gauging applications. The moulded soft rubber surround feels comfortable, looks good and provides extra protection against knocks and scrapes. NOW AVAILABLE WITH DATALOGGER - Multigauge 5700 with wireless technology
MADE IN THE UK
3 YEAR WARRANTY.
FREE CALIBRATION for the life of the gauge.
Triple Echo significantly reduces preparation time by ensuring that coatings are entirely ignored and no zeroing is required.

Coating Plus+ allows measurements to be taken through coatings up to 20 mm thick, depending on the coating type.

IPR (Intelligent Probe Recognition) automatically adjusts settings in the gauge at the same time as transmitting recognition data - the result is a perfectly matched probe and gauge for enhanced performance.

AMVS (Automatic Measurement Verification System) ensures only true measurements are displayed, even on the most heavily corroded metals.

Can be calibrated for all types of metal.

Manufactured to comply with ROHS and WEEE directives and also in accordance with British Standards BS EN 15317:2007.