MT180 / MT190 Multi-Mode ultrasonic thickness gauge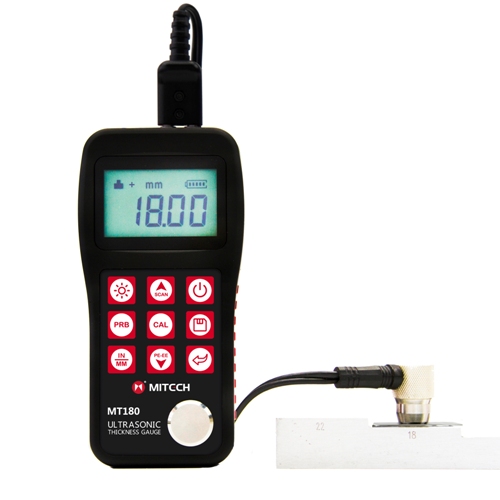 The MT Multi-Mode series ultrasonic thickness gauges can switch between pulse-echo and echo-echo modes to eliminate paint / coating thickness.
The MT180 and MT190 feature a grayscale LCD display, large data memory, scan mode, and adjustable velocity for calibration on different materials. In Echo-Echo mode, the MT180 steel thickness measurement range is 3 - 30mm, and the MT190 range is 3 - 60mm.