AD-300 Shore Durometer (with certification)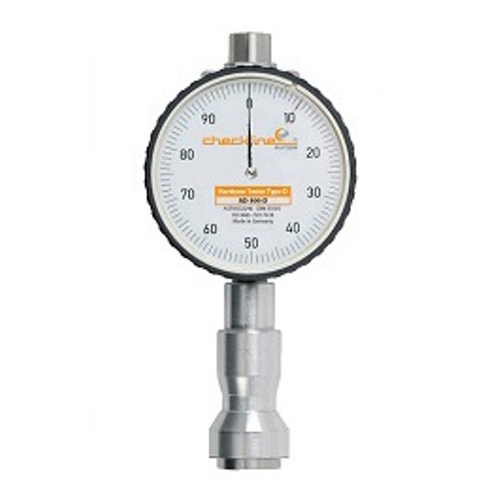 The AD-300 analogue durometer is ideal for a wide range of shore hardness measuring applications and features an 18mm foot that offers high stability.
With superb build quality, this durometer fully meets the requirements of : - ISO 868 (A, D) & ISO 7619-1 (A, AO, D) and ASTM D 2240 (A, D, C, O).
The internal friction, that is common in most durometers, is reduced to an absolute minimum. Together with the ergonomic enlarged foot this enables you to take highly accurate repetitive measurements.
Four models are available including; Shore A, Shore D, Shore C, and Shore O.
The hardness readings are displayed on an easy-to-read analogue scale calibrated in 0 to 100 Shore units. An optional memory pointer holds the reading until manually reset, allowing operator to concentrate on the measurement task.
All AD-300 models are supplied with a foam-lined protective storage case and a Calibration Certificate.