Sauter TN series Ultrasonic Thickness Gauges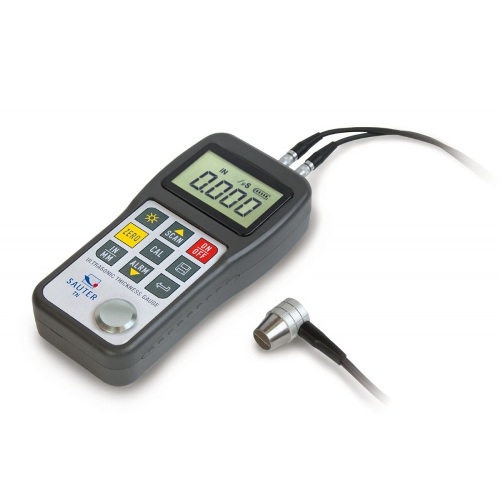 The Sauter TN Series ultrasonic thickness gauges are used for measuring the wall thickness of metals, plastics and glass etc and to check for wall thickness reduction caused by corrosion. All models are housed in a tough moulded case and feature a large data memory plus a scan mode for measuring the minimum thickness over large test areas.
The TN EE models have additional features including 2 measurement modes : pulse-echo and echo-echo (to measure without removing coatings), and optional software for data download.