AD-100 Shore Durometer (with certification)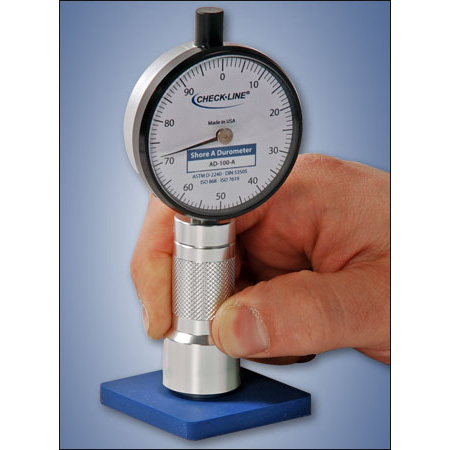 The AD-100 analogue durometer is ideal for a wide range of shore hardness measuring applications and features an 18mm foot that offers high stability.
Five models are available including; Shore B, Shore C, Shore DO, Shore O and Shore OO conforming to ASTM D2240
The hardness readings are displayed on an easy-to-read analogue scale calibrated in 0 to 100 Shore units. An optional memory pointer holds the reading until manually reset, allowing the operator to concentrate on the measurement task.
All AD-100 models are supplied in a foam-lined protective carrying case along with a NIST traceable calibration certificate.