DeFelsko PosiTest F / G coating thickness gauge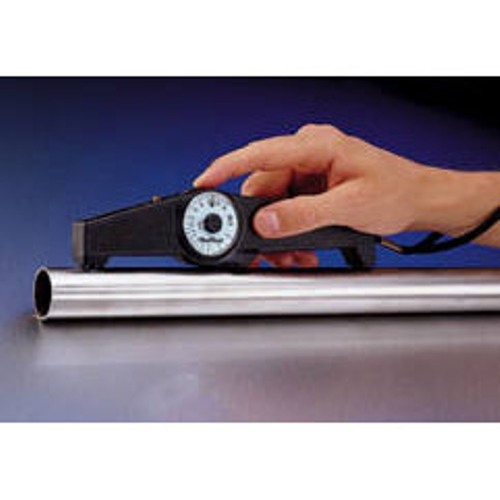 PosiTest magnetic pull-off thickness gage for the non-destructive measurement of non-magnetic coatings (paint, enamel, galvanizing, metalizing, plating, etc.) on steel.
Features
Highly wear resistant Carbide Probe for longest life and continuous accuracy
Rugged housing, not affected by mechanical shock, water, acid or solvents
Conforms to national and international standards
Remove centre of dial cover for easy calibration adjustment
No batteries/electronics
Certificate of Calibration included with every gauge
2 year warranty
PosiTest F :
Applications: Paint, enamel, plastic coatings, galvanizing, chrome on steel
Scale: 0-2000 µm
Tolerance: +/- 5 µm up to 100 µm; +/-5% of reading over 100 µm
PosiTest G :
Applications: Thin pain films, electroplating and phosphating on steel
Scale: 0-200 µm
Tolerance: +/- 1 µm up to 20 µm; +/-5% of the reading over 20 µm
Get a Quote
Contact us direct to discuss your requirements and we'll give you a quote.
Contact us